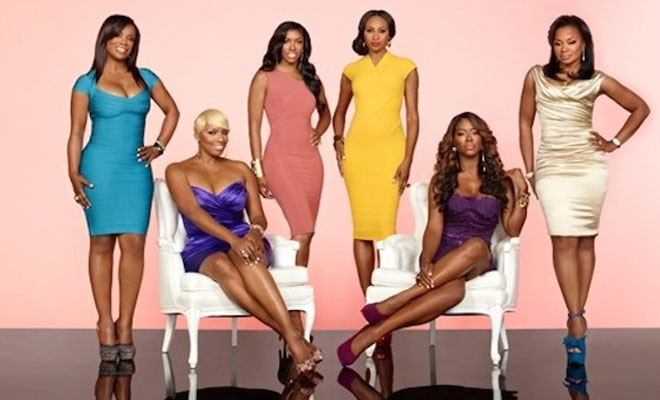 The fallout between Kenya and NeNe continues to drive the storyline on "Real Housewives of Atlanta" as NeNe's feud with the "Gone with the Wind" Fabulous Diva spills over to her one-time bridesmaid Marlo Hampton.
Marlo and Kenya have become fast friends, much to the bewilderment of many on the cast. While Kandi and Cynthia raise an eyebrow, they don't get stank about it. NeNe, on the other hand, has about 99 problems with Marlo Hampton cozying up to Kenya and after watching the two of them in action at Peter's birthday party, NeNe lets her true colors really show.
The conflict brewing between Marlo and NeNe really comes to a head at Cynthia's field day for adults, the Bailey Bowl, where each Housewife is asked to assemble a team for the competition. Guess who didn't get an invite to NeNe's team? Yes, Miss Hampton, cause she's nasty. When Marlo quizzes NeNe about why she was left out, somebody's table gets shaken.
WATCH "RHOA" SEASON 6 EPISODE 16 ABOVE
Published