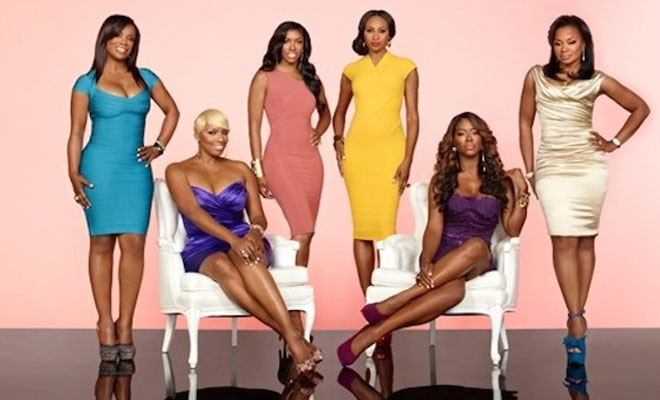 What the's best way to make up after a nasty fight? Throw a party, of course. Kenya Moore tries to soothe the bad blood between her and NeNe Leakes by throwing the Big Mama a charity event in her honor.
The only problem is, Kenya doesn't pick up the phone to inform NeNe of this honor. Instead, she sends her an evite and hits her up by text message. NeNe isn't pleased by Kenya's lack of decorum and etiquette and although she ends up showing up for the event, by the end of the night, Kenya and the other Housewives wish she hadn't.
Aside from the Kenya/NeNe drama, Kandi continues to grapple with her mother's consistent verbal assaults on her best friend and assistant Carmon. Todd and Carmon are getting fed up and pushing Kandi further and further to confront her mother once and for all.
WATCH "RHOA" SEASON 6 EPISODE 15 ABOVE
Published