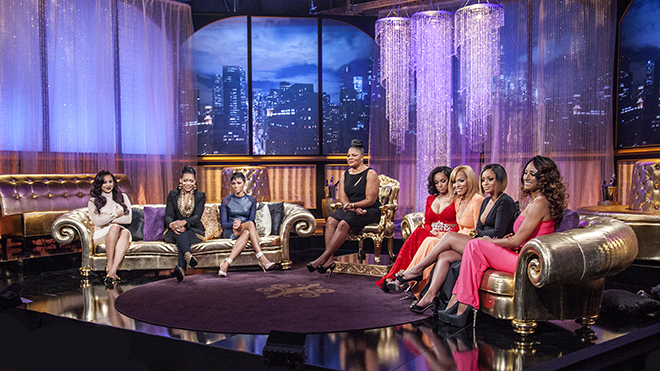 The second part of "Love & Hip Hop" (New York) picks up with Amina and Peter's bad romance. In part 1, the love birds were singing a happy little love song. But the sounds coming Peter's mouth aren't so sweet once Amina reveals a new secret she's been keeping.
In addition to the Peter and Amina saga, Tahiry confronts her former gal pal Rashida. These two were thick as thieves, but once Rashida got engaged, things changed real quick. Will Mo'nique succeed in getting these big bad divas to mend their fences?
Lastly, the storyline that no one cared about finally gets some airtime: Erica Jean and Saigon. The only thing there is to say about these two is "concrete booty" and "Napoleon Complex." Their flop was so hard that it'll make you miss Consequence and Jen the Pen.
WATCH THE SECOND PART OF THE LHHNY REUNION ABOVE