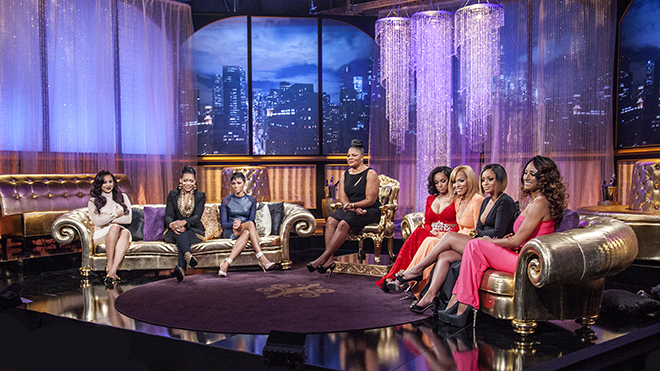 Now that we've wrapped the fourth season of Mona Scott-Young's ratchet reality series "Love & Hip Hop", it's time to reminisce and reflect on all the tom foolery that went down on our TVs.
This year, instead of Mona hosting though, VH1 went and hired Mo'nique for the gig. Ain't that a shame? You go from having your own late-night talk show to hosting the hood and the ratchet on BET lite. But hey, a paycheck is a paycheck, baby.
In part 1, Mo'nique sits down with Joe and Tahiry and tries to piece together the story of their shattered romance. While Joe poured his heart out on the show, he's got his guard up now since Tahiry left him hanging after he proposed. Who knows if these two will be back together next season or if there will even be a next season. But don't be surprised if they're back in each other's beds soon.
The other tangled webs Mo'nique tries to unweave are the two love triangles that dominated the show. Rich Dollaz, Cyn and Erica are a hot bisexual mess and Tara, Amina and Peter are a trifecta of urinary tract infections and gonorrhea. But hey, black love, y'all.
WATCH THE FIRST PART OF THE LHHNY SEASON 4 REUNION ABOVE
Published