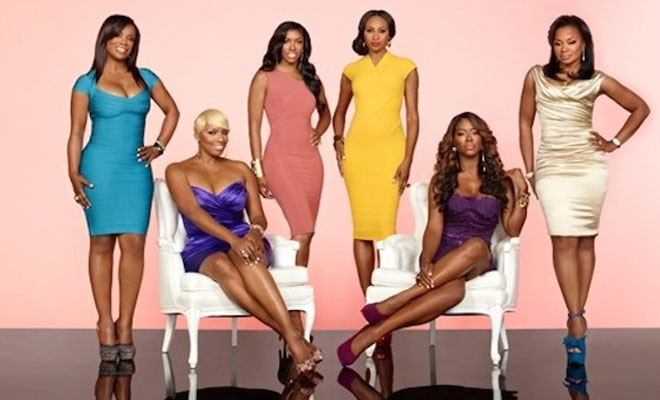 When people ask where were you when the "Real Housewives of Atlanta" turned the corner and headed straight to crazy town, be sure to get your bearings and take notes.
In the most explosive episode of RHOA's sixth season, NeNe invites her gal pals and their lovers, husbands, gay friends and siblings over to a hotel for a pillow talk party. It's not clear when NeNe went from being a Hollywood actress to an Atlanta party planner, but hey, a girl's gotta keep busy.
But things go south when the cheeky night in that NeNe planned turns very, very, ugly. NeNe invited two fresh (the term is being use figuratively here) faces back for another round of fun with the RHOA cast. Mynique Smith, the wife of former NFL player Chuck Smith, returns after she got verbally stomped by Kandi and Phaedra for trying to come for them over her husband's sexual history with them.
And Natalie, the "wife" of Christopher Williams, makes her return to defend her and her husband's honor after Kenya Moore dragged her "gift certificate" marriage through the mud. When NeNe brings up the common-law dispute, Christopher stands up and so does Kenya and before you know it, fists start flying like it's a Jackie Chan movie.
WATCH "RHOA" SEASON 6 EPISODE  13 ABOVE
[MWP]
Published