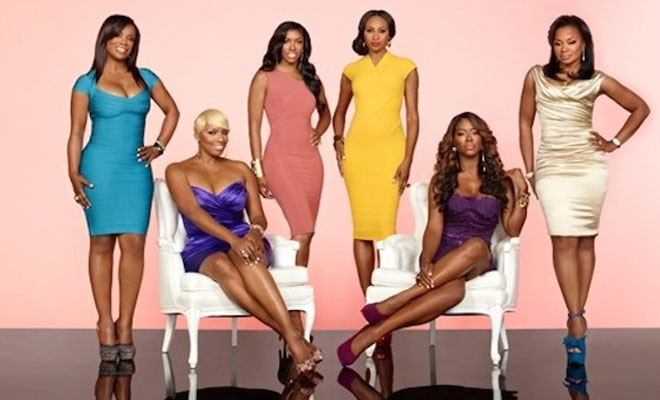 In Episode 6 of "Real Housewives of Atlanta" Season 12, after their blowup at Cynthia's trunk show, NeNe visits Porsha in her new home to begin working on their friendship.
Meanwhile, Kandi finds the perfect venue for her musical, forcing Todd to make a decision about his potential new job. And as the ladies enjoy a day trip to a local wine vineyard, things quickly turn from sweet to sour grapes.
Bravo's "Real Housewives of Atlanta" follows six women living in and around the Metro Atlanta area as they balance their home life, business ventures and their busy social calendars.
The series delves into the lives of six sassy women from Atlanta's social elite. Juggling families, careers and a packed personal calendar, the Real Housewives live their triumphs and frustrations out loud.
Atlanta continues to be a character in itself as one of the hottest entertainment hubs in America. These driven and ambitious women prove that they're not just Housewives, but entrepreneurs, doting mothers, and feisty Southern women.
WATCH "REAL HOUSEWIVES OF ATLANTA" SEASON 6 EPISODE 12 ABOVE
Published