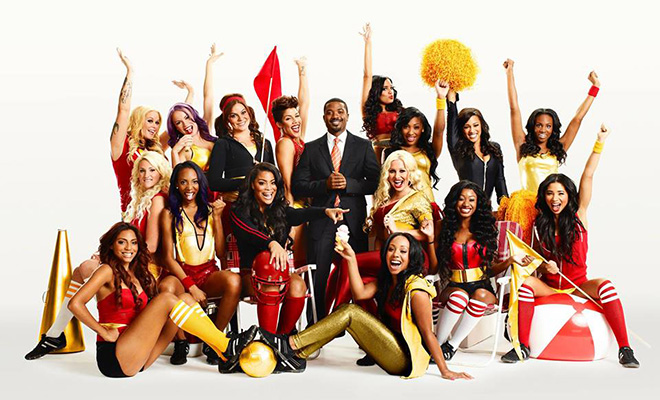 On this week's episode of "Bad Girls Club: All-Star Battle" Season 2, shadowy cross-team alliance forms; one person abruptly departs the house; and business skills are tested.
Via Oxygen.com:
It's Episode 2, and by now, pretty much everyone has formed an alliance (aka a "fralliance" — thanks, Paula), or they've got some other trick up their sleeve. Camilla and Elease form a secret alliance, Rocky is not-so-secretly happy that Shelly is lying out of the Captain's Challenge sick, and Andrea's big plan is…to light her shoes on fire? Whatever works!

Also, alliances crop up all over the place, besties turn on each other, one girls gets crunk, and another girl gotsta go.
"Bad Girls: All-Star Battle" Season 2 pits 16 of the most memorable girls in "Bad Girls" history under one roof to compete in a series of over-the-top physical and brain-teasing challenges for a chance to win $100,000 and the title of "Baddest Bad Girl of All Time."
Returning with musician, actor and heartthrob Ray J (@RayJ) as host, the competition ups the ante for the sophomore season with more girls and outrageous challenges including a twerking match, a stiletto standoff, mud wrestling, and a daring eating contest with fish eyes and cockroaches.
"Oxygen amped up the challenges to a whole new level," says Host Ray J. "Emotions ran high and the Bad Girls went hard. It was a much bigger game, but they always kept their eyes on the prize. If you thought it was crazy in season one, wait until you see this season."
WATCH "BAD GIRLS: ALL-STAR BATTLE" SEASON 2 EPISODE 2 ABOVE
Published