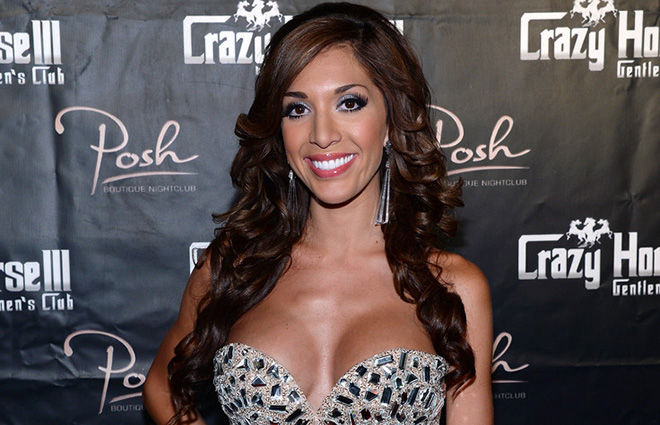 Farrah Abraham has just come to the shocking realization that doing porn basically ruined her life. Better late than never, right?
Farrah Abraham released a "sex tape" in the early part of 2013, in which she co-starred alongside James Deen and was paid a reported $1 million.
But sources close to the situation told Fox 411 that Abraham was only paid about $10,000, and now Farrah is saying that the whole thing was one huge mistake.
"It made it hard to have friends and a private life and to trust family, who I feel use me for money," Abraham told In Touch Weekly exclusively. "If I went back in time, I would not have done it. The sex tape ruined my life."
Abraham said her family told her that doing the X-rated tape would send a terrible message to her 4-year-old daughter Sophia, but she did it anyway.
And once it was out there, it was out there, and there was no turning back. "Knowing my sex tape was out there for everyone in the world to see … was overwhelming," she said.
Abraham told In Touch Weekly that doing porn was so bad that made her want to hide her face and "not go out or pick up my phone," but it did one good thing for her, however: it landed her a spot on VH1's "Couples Therapy."
"Therapy helped me understand I can't continue experiencing life [the way I had been], that I'm more special than sex tapes," she explained. "Hearing others tell me my worth is [all based on] my body. … I'm stronger than that."