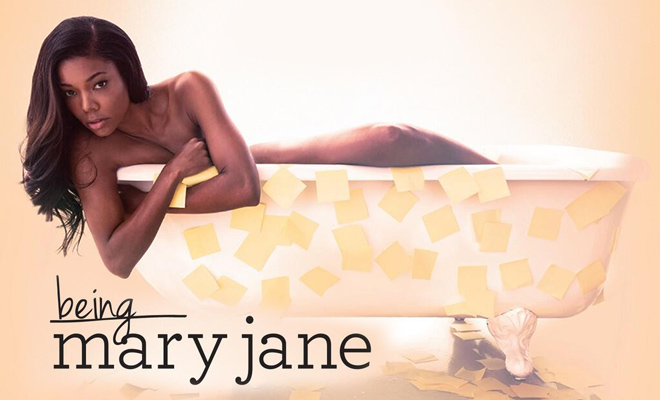 BET's first original scripted series "Being Mary Jane" made its big debut last night!
Over 4 million viewers tuned into the movie premiere of "Being Mary Jane" in July 2013. The movie served as a back-door pilot into the series, consisting of eight one-hour episodes that will air on Tuesday nights at 10 p.m. on BET.
Watch "Being Mary Jane" (Starring Gabrielle Union) Pilot Episode
BET's first one-hour scripted drama focuses on the life of successful cable news anchor Mary Jane Paul (played by Gabrielle Union). She seems to have it all; intelligence, drive, a beautiful home, a fancy sports car, and a lavish closet of designer shoes. Yet something is missing from her American Dream – a family of her own.
Throughout the series, audiences get to know Mary Jane more intimately as they watch her life progress. As viewers experience her journey, the series will peel back the layers that uncover who she really is and the people that help define her – her family, colleagues, friends and lovers.
In the series premiere titled "Storm Advisory," Mary Jane is faced with difficult decisions both in her private life and her professional life.
Two of her past lovers, Andre (Omari Hardwick) and David (Stephen Bishop) battle for her attention, leaving her to wonder if either choice is the right one.
Meanwhile, changes are afoot at Mary Jane's cable network after an anchor is unceremoniously fired, leaving Mary Jane, Kara (Lisa Vidal) and Mark (Aaron Spears) all fearing the loss of their jobs.
Moral dilemmas ignite as Mary Jane is left to wonder – should she compromise her credibility in order to save her network?
WATCH THE PREMIERE EPISODE OF BET'S "BEING MARY JANE" EPISODE 1 BELOW
Published