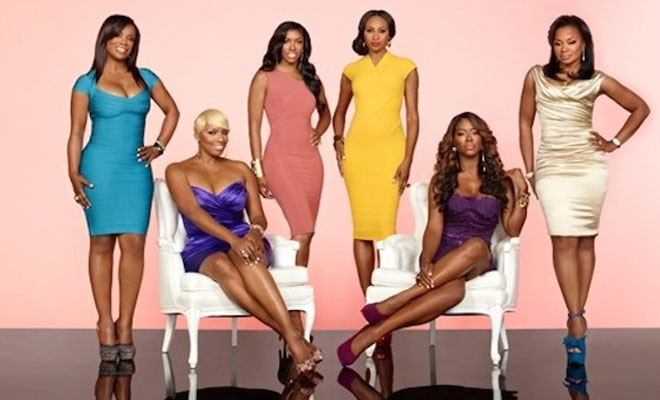 On this week's episode of "The Real Housewives of Atlanta," the ladies have returned from their drama-filled Savannah trip only to find that drama was waiting for them upon their return to the A.
Via Bravo:
Kandi and Momma Joyce catch up after weeks of not speaking, and Momma Joyce reveals her health may be in jeopardy. Meanwhile, NeNe and Phaedra are summoned to dinner by Mynique's husband, Chuck Smith, who asks the ladies to return with him to their hometown of Athens for an event. Phaedra and Chuck have a war of words over the true story behind their past relationship.
Also, Porsha reveals she's been in communication with her ex husband Kordell, and Cynthia and Peter are once again having issues in their marriage. What's really new? A whole bunch of nothing, that's what.
WATCH "REAL HOUSEWIVES OF ATLANTA" SEASON 6 EPISOE 10 ABOVE
[MWP]
Published