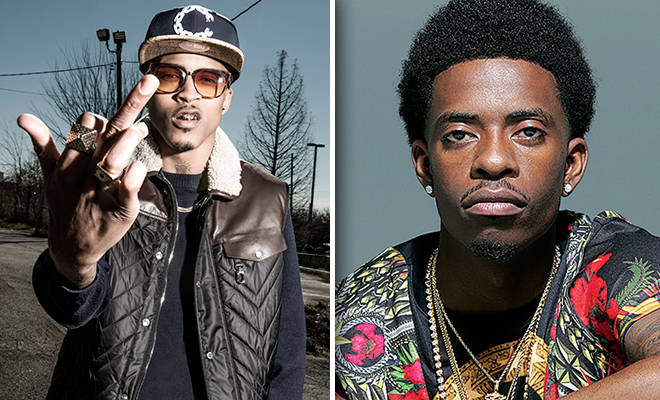 Is August Alsina R&B thugging out here in these streets?
According to Twitter and other media sources, the "Ghetto" and "I Luv It" singer got into a fight last week with Rich Homie Quan at a charity party/concert for Christmas in Atlanta hosted by 2 Chainz.
Sources say August felt "some type of way" when Rich Homie's security wouldn't allow August access to the stage while he was performing.
August allegedly waited backstage for Rich Homie Quan's set to be over and that's when the altercation took place.
Some say August put the "paws" on Rich Homie Quan and knocked him out cold, while others are saying it was actually Quan's DJ Lil Keem who got into the scuffle.
Both camps are denying any serious altercation happened and no one was "knocked out cold."
Rich Homie even took to Twitter to clear his name:
Where tf they gettin august knocked me out from lol #internet #realniggasovaherebaby

— RICH HOMIE BABY! (@RichHomieQuan) December 24, 2013
So who really knows what all went down? But August does look like he got a little thug in him though…
Published