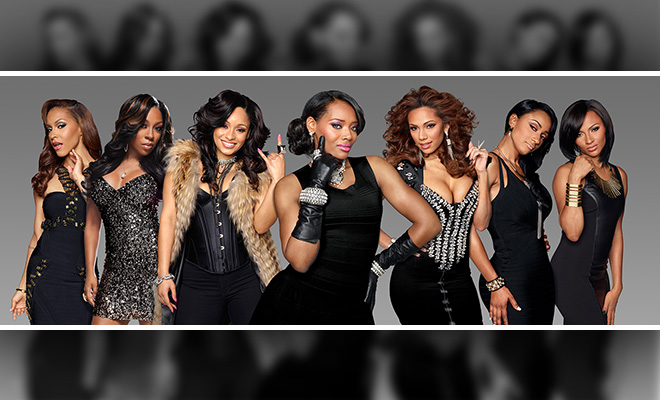 After a two-week break, the messy love triangle that is Amina, Peter and Tara's life is back and in action. But this time, Tara's the one in control and she's determined to make Amina the victim this time.
While Peter is hanging out with Amina in the studio, Tara crashes the party and drops the bomb that she's been actively sleeping with Peter while he claims to be faithful to Amina. For some strange reason, Amina is surprised by this revelation and she bursts into tears and hysterics over Peter's 50th betrayal.
Tara, meanwhile, cackles like the Wicked Witch of the East.
Can Peter win both of his boo thangs back by sweet talking them and buying them nice things? If Stevie J can do it, why not?
The other twisted love triangle, the one between Rich, Cynthia and Erica Mena, also heats up as Mena swings back over to the Rich side of things. Cynthia is dedicated and committed to Erica but Mena starts falling for Rich again once he plays her a hot track. Looks like Erica's lesbian lifestyle is headed for a permanent vacation.
WATCH "LHHNY" SEASON 4 EPISODE 8 ABOVE
[MWP]
Published