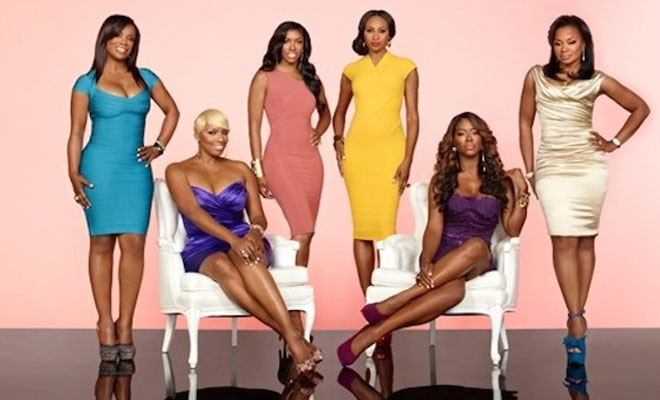 After a somewhat bumpy start, the ladies of the "Real Housewives of Atlanta" are off to enjoy the charms and enchantments of sweet Savannah.
While Kenya is still fuming over her castmates' complete and utter disregard for punctuality, there's new beef to chew on since Kandi rudely decides to claim the master suite of the Wedding Cake Mansion for herself. This despite the fact that she was one of the last ones to arrive and NeNe, as the host who put this trip together, is entitled to the biggest room.
But kudos to NeNe for growing and moving on, because she didn't blow up on Kandi about her room hogging, she just picked another room and kept it moving.
The next day, the girls got out and hit the town. The weather was warm and sunny but there was an unexpected forecast of shade for NeNe's friend Mynique. Mrs. Smith, who is clearly auditioning for a full-time role next season, decides to open up the can of worms that is her husband's dating history with Kandi and Phaedra.
The producers and NeNe probably told her that doing this on camera would be great for TV, and they were right. But this probably won't be so great for her marriage.
WATCH THE LATEST EPISODE OF RHOA ABOVE
[MWP]
Published