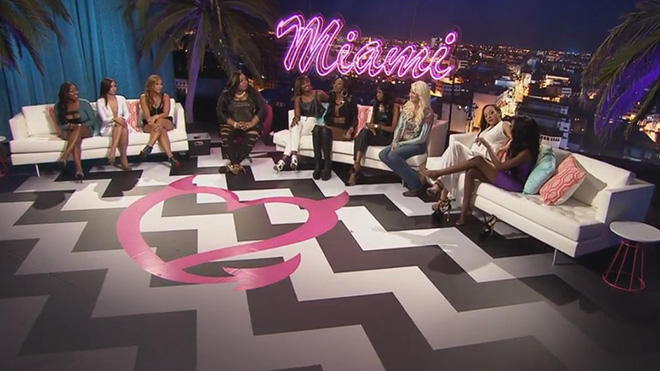 If all "good" things must come to an end, then the same thing must go for "bad" things as well.
The third and final part of the "Bad Girls Club: Miami" (Season 11) reunion aired tonight.
Via Oxygen.com:
We made it! The BGC: Miami Reunion is over, and nobody had to get carted off in an ambulance. Nobody even lost their weave!

But, there was still a fair share of drama, from Mercedies' pop-off with Shanae, to Janelle's final words with Jaz, all the way to the hottie with the six-pack who gave Tanisha a well-earned happy birthday dance.

Aww. Give Season 11 a great big hug goodbye, and we'll see you for Season 12!
WATCH PART 3 OF THE "BAD GIRLS CLUB: MIAMI" (SEASON 11) REUNION ABOVE