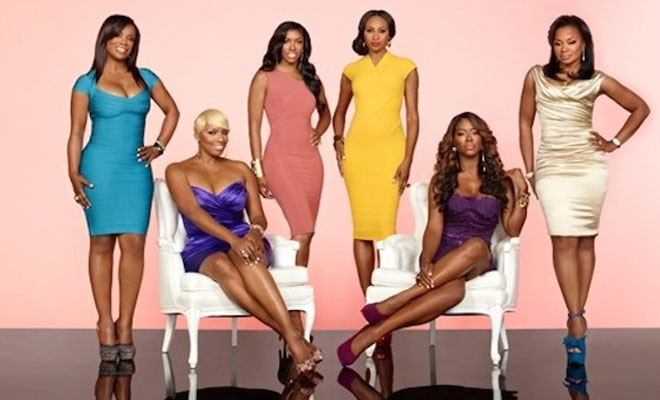 Mama Joyce's reign of terror continues in episode 6 of "Real Housewives of Atlanta" as she lets loose on Kandi's assistant, Carmon, while Kandi is trying on wedding dresses.
It's been no secret that Mama Joyce is "not here" for Todd and Kandi's pending nuptials. But for some reason, she still decided to attend Kandi's wedding dress fitting. When Joyce and her auntie crew rolled up at the spot, they immediately started popping off at the mouth about how Kandi would likely never get married regardless of what dress she ended up selecting.
That's when Carmon interjected. And that's when Mama Joyce's shoe came off.
In other news that doesn't involve mothers battling assistants, Porsha is missing in action most of the episode because she fainted, Kenya rehashes her very sad childhood and Phaedra and Apollo finally make amends after their contentious arguments a few episodes back.
WATCH "RHOA" SEASON 6 EPISODE 6 ABOVE
Published