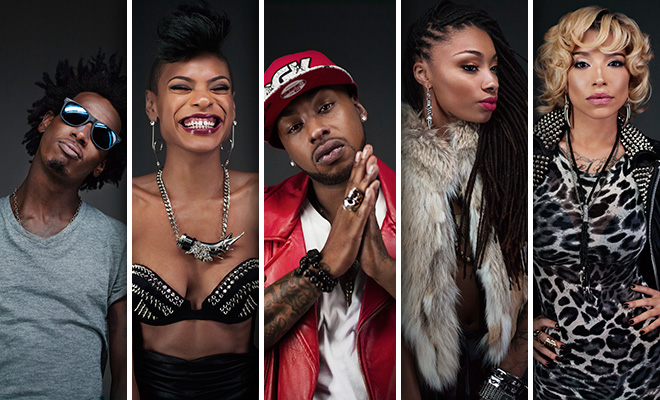 In Episode 8 of VH1's "Black Ink Crew" Season 2, O'Shit reaches new "baby mama" heights when he reveals that he has yet another child on the way and now has to break the news to his first baby mama, Kathy, who is still madly in love with him.
Dutchess is thrilled when rapper Kid Ink stops by the shop and asked her to design a tattoo for him. Walt's new baby mama Zenobia confronts him with her worries about their future and his levels of commitment.
O'Shit's bail bondsman shoots down his hopes of heading to Atlantic City for Puma's bachelor party.
Dutchess shows up at a business meeting and comes face to face with an ex-boyfriend, and when Ceaser finds out, he loses his cool and deserts her at his family BBQ.
WATCH "BLACK INK CREW" SEASON 2 EPISODE 8 UP TOP!