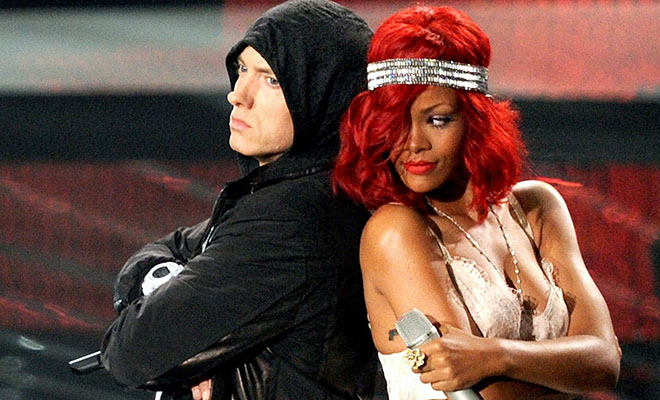 Eminem and Rihanna just might have another hit on their hands!
The pair recently collaborated on a song called "The Monster," the fourth single off Em's upcoming album 'The Marshall Mathers LP 2' — due in stores November 5th.
This isn't the first time Rih Rih and Em have hopped on the track together, having previously collaborated two years ago on "Love The Way You Lie" and its follow-up "Love The Way You Lie Part 2".
LISTEN TO EMINEM & RIHANNA'S "THE MONSTER" BELOW: