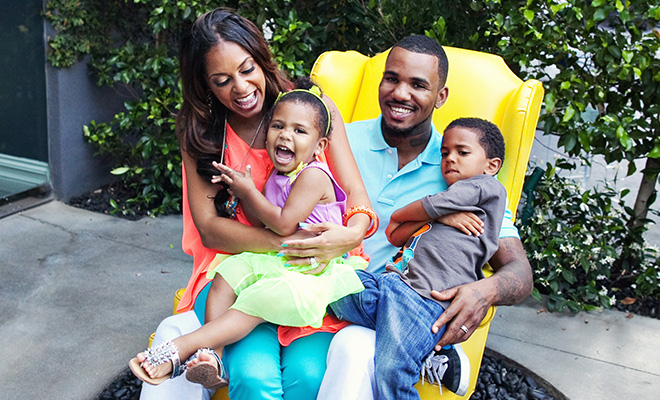 VH1's "Marrying the Game" is back for another season, but this time around there's no impending nuptials — unlike last season, which ended with rapper Game (real name: Jayceon Taylor) and his fiancee Tiffney Cambridge calling off their wedding just two weeks before it was set to happen.
Although they're still engaged, Tiffney decided to move out of Jayceon's house with their kids (Cali Dream and King Justice), and the second season will show the couple as they try to work their issues out.
In this episode, Tiff sets out to throw Game the best Father's Day party possible. But when a small "tiff" at a bounce house turns into a full-blown battle, Tiff is faced with a "game" changing decision. Will she or won't she bounce out of this?
WATCH "MARRYING THE GAME" SEASON 2 EPISODE 3 HERE:
Published