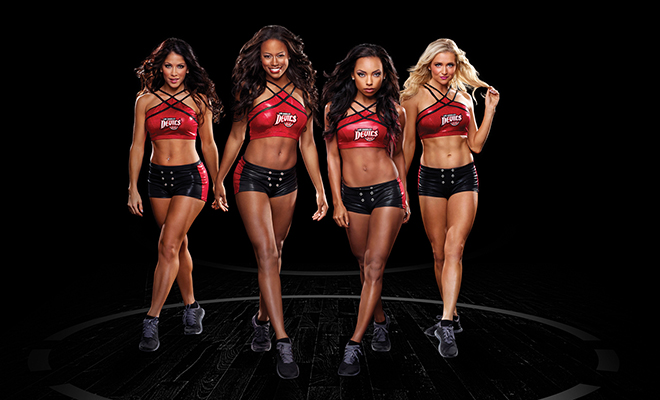 After weeks of teasing and hinting at the past of former Devils girl Mia, answers about her background finally start to manifest.
VH1's sexy new scripted series "Hit the Floor" takes a look at the lives of a fictional NBA cheerleading squad in Los Angeles. The show, which follows Ahsha (Taylour Paige) as she navigates her weigh through the competitive squad, mixes sexy urban pop music with steamy love scenes and bucket loads of flesh-baring eye candy.
Ahsha rebelled against her mother and joined the L.A. Devil Girls cheerleading squad despite her mother's warning. And each episode, she sinks further and further into the twisted world of professional sports.
For weeks, mystery girl Mia has been at the center of a cat and mouse game with someone on the Devils team. But has the time finally come to reveal all? When Mia crashes at Sloane's house for a few hours, a few key things fall into place.
Speaking of things falling into place, Ahsha finds that despite her best efforts, she and Derek Roman keep bumping into each other. After the explosive confrontation between her boyfriend German and Derek though, Ahsha's now more determined than ever to keep eyes focused on the prize so to speak.
Meanwhile, her parents Sloane and Pete Davenport continue their secret romps in the hay. What will happen if Ahsha discovers that her parents have resumed their one-time romance behind their backs?
WATCH EPISODE 8 OF HIT THE FLOOR BELOW
Published