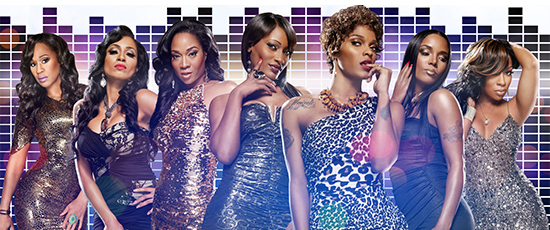 Somewhere along the line, the relationships on "Love & Hip Hop Atlanta" went bizarro. First, Joseline wants to marry Steeebie and now Kirk is BFFs with Benzino? What's going on here?
Read the Official Season 2 Episode 11 GOT Recap: Kirk and Benzino Wild Out Like Frat Boys
The producers of LHHA needed to stick Benzino with a new ride-or-die homie after Stevie went and chose Joseline over his no-neck self, so they decided to pair him up with Kirk, Rasheeda's husband.
In an effort to get Kirk's mind off of his deteriorating relationship with his wife, Benzino proposes they go away to a log cabin and just fish and talk about their feelings. It sounds like some Brokeback Mountain-type of shit. This bromance is starting to get weird.
But what the getaway really ends up being is sex party with hoes, tricks, strip poker and…Bambi from "Basketball Wives LA". These reality TV tricks chase whatever scraps they can get.
Besides Kirk's mid-life crisis, Mimi and K. Michelle officially patch things up and Erica Dixon and Momma Dee prepare for Scrappy's last few hours of freedom before he heads to jail for his probation violation.
Watch "Love and Hip-Hop Atlanta" Season 2 Episode 11 Below:
[MWP]