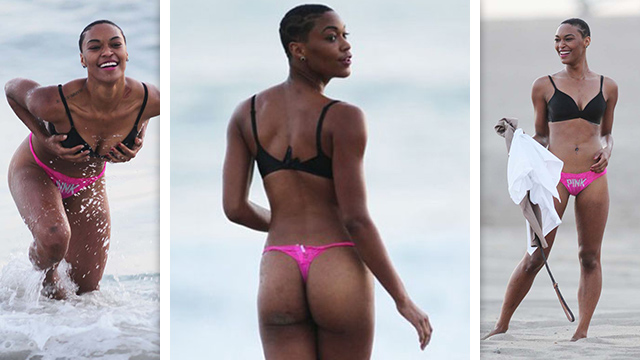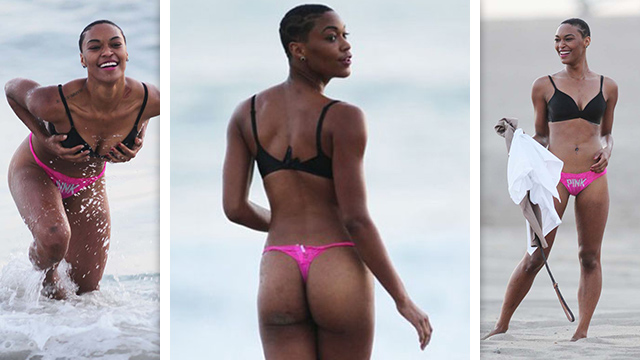 The last time we heard about Montana Fishburne — the daughter of world-renowned actor Laurence Fishburne — was a few years back, when she was using a randomly conceived "career" in porn to ruin her family's good name. Now, it looks like she's cut her hair, and is running around looking like a new-age Grace Jones.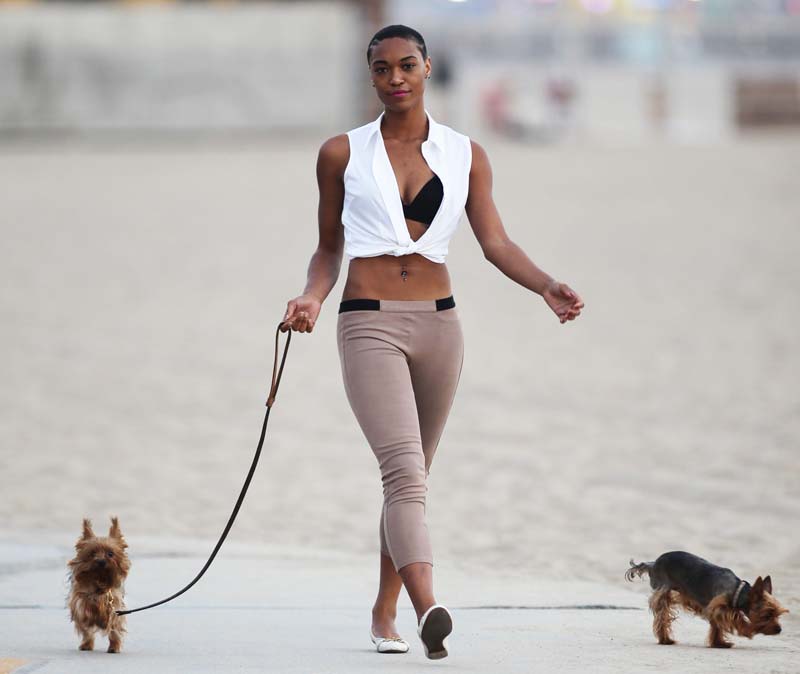 Photographers "spotted" the 21-year-old walking her dogs on the beach Tuesday afternoon in Santa Monica, Calif. And when she "noticed" people were taking pictures of her, she decided to strip her clothes off and started playing around in the sand (and in the water too) in her lingerie, all while posing seductively for the cameras. An "impromptu beach strip tease," if you will.
But let's be honest with ourselves. We all know Montana, apparently starving for some attention right now, called the paparazzi, and this whole thing was planned as an attempt to drum up a little publicity for herself. But I can't even front … ol' girl's body is BANGIN, ESPECIALLY now that she appears to have gotten rid of those nasty black spots that were all over her butt.
Looks like someone has been using their time off the map wisely. Morpheus must be proud.
CHECK OUT THE PICS HERE: