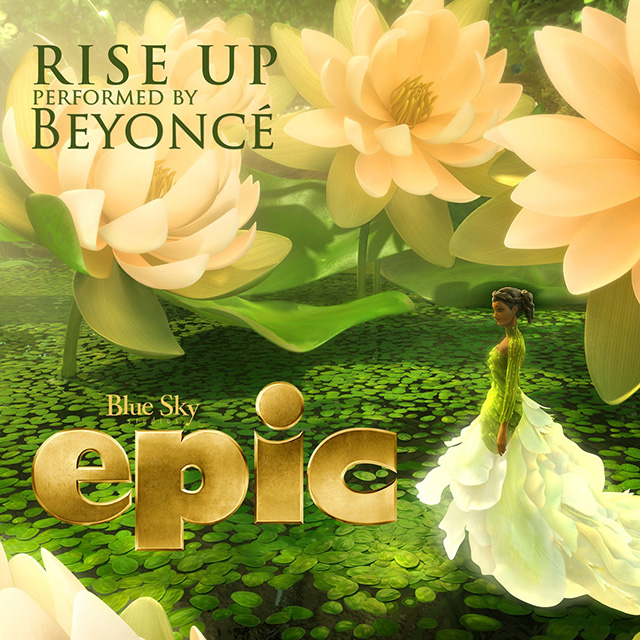 Beyoncé is keeping with what seems to be a pattern for her new, STILL untitled album when it comes to releasing new music. The R&B diva is set to release a new song entitled Rise Up for her new movie Epic.
Global Grind reports that Rise Up was written by Beyoncé and Diamonds songwriter Sia, and produced by Hit-Boy, who also produced Jay-Z/Kanye's N*ggas in Paris and Beyoncé's Bow Down.
Beyoncé is currently on tour overseas for her Mrs. Carter Show world tour and so far fans have heard only previews of her new songs through strategic product debuts. Her single Grown Woman was released in her Pepsi Mirrors commercial and Standing on the Sun was featured in her H&M fashion campaign video.
If this is Beyoncé's strategy for her newest album, it's a good one. First, it gets fans curious about her new business ventures and music. Second, Beyoncé knows that anything she does gets A LOT of attention. It's a win-win for Queen Bey!
Epic is set for release on May 24, and Beyoncé voices Queen Tara, a character she knew her daughter Blue Ivy would be proud of.
"I was so honored when they asked me to do the role," Beyoncé said. "I was pregnant at the time. I thought, you know, by the time this comes out, my daughter will understand it's my voice and what an incredible cool point."
"It's so emotional," she continued. "I literally, I was crying when I did the voice-over. And it was the first thing I did after giving birth. And there's a scene where I pick the pod and literally, there were tears falling down. I imagined seeing her for the first time. A perfect first job for me. It was really emotional."