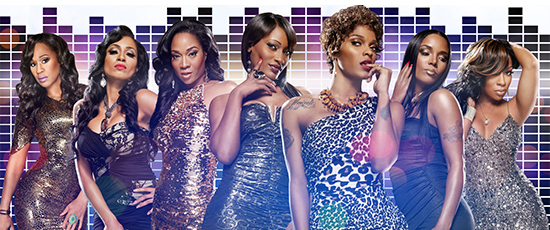 Everyone hates the baby mama drama, but what the drama that Lil' Scrappy and Erica's mamas are bringing is ten times worse.
Episode Recap: Momma Dee Channels Dog the Bounty Hunter
It's no secret that Momma Dee is not on Team Erica. After all, in her mind, Erica left her son to die after he had an asthma attack or something. So she's determined to reunite Scrappy and her chosen ho, Shay.
But Momma Dee's not the only mother kicking up dust. Erica's mama is feeling anxious about the pending nuptials between Scrap and Erica, so Erica arranges for Scrappy and her mom to get to know each other a little better. Can Scrappy Dappy Doo win Erica's mom over once and for all?
Aside from the mama drama, Mimi, Joseline and Stevie keep up their ratchetness. Joseline tries to regain control of her career as Stevie keeps stringing her along. Mimi, meanwhile, decides that moving in with Stevie was a mistake and takes moves to step out on her own.
Will these dependent women finally achieve the independence they deserve?
Watch "Love and Hip-Hop Atlanta" Season 2 Episode 2 Below:
[MWP]