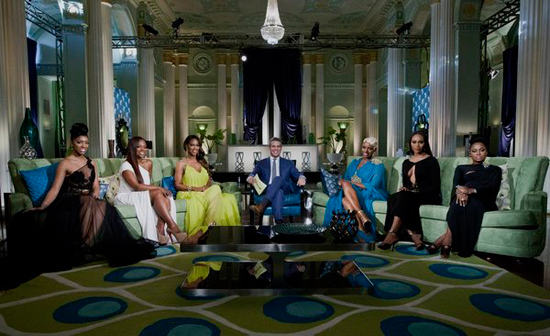 The men of "Real Housewives of Atlanta" get their turn to speak in the last chapter of season 5's reunion.
The men of RHOA have bonded and banded together like never before. And they're standing firmly in defense of their fallen brother Walter.
"Real Housewives of Atlanta" Reunion Part 3 Recap: Porsha's Powerful Plea
But Kenya Moore doesn't haven't time for that so she twirls furiously when Peter confronts her about her anti-Walter campaign.
While Kenya catches some L's, she turns the tables on Phaedra and her husband Apollo when she reveals that Apollo has been texting her on the low. Oh, snap!
Porsha gets emotional as she attempts to defend her marriage to the girls. Unfortunately, as we all know now, her tearful devotion to Kordell is in vain as he filed for divorce shortly after this reunion was taped. Well, at least she tried.
WATCH "RHOA" SEASON 5 REUNION EPISODE PART 3 BELOW:
[MWP]