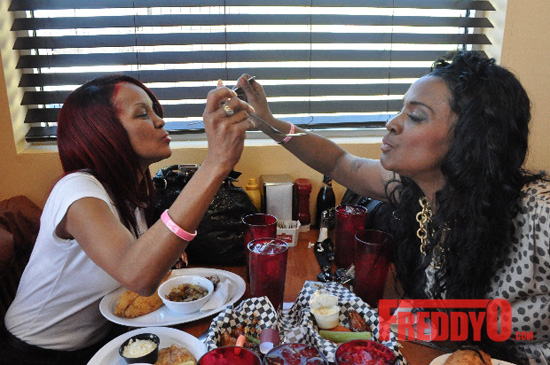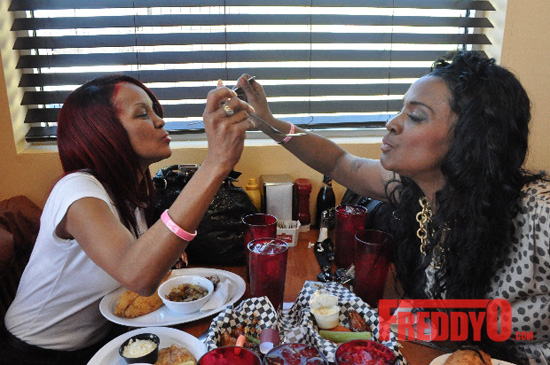 When ratchet meets ratchet, only magic can happen. Momma Dee and Mama Jones are back together again and no dollar store is safe.
Atlanta-based photographer FreddyO got the two hip hop mamas together for a lunch out at Mojo's Motown Eatery. They played together, they smiled together and they served mean face to the cameras.
Poor Mama Jones was a bit of a mess as the red hair dye she had was smothered all over her forehead. Million-dollar question: Was Mama Jones wearing Pumkash?
CHECK OUT THE RATCHET REALITY MAMAS IN ACTION BELOW:
Photos: FreddyO