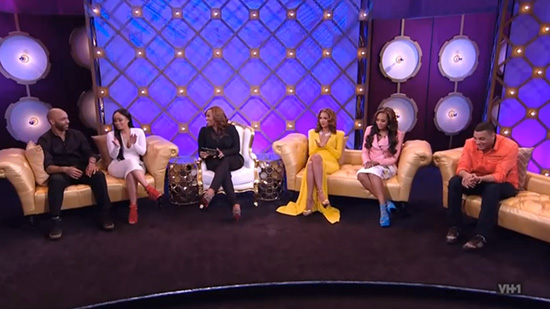 It's getting hot in here, and it has nothing to do with taking off clothes and everything to do with boiling tempers.
When "Love & Hip Hop" kicked off, Raqi and Tahiry scrapped in the first episode. But now, it's Rashidah versus Raqi round 2.
When Mona Scott-Young invites Jen the Pen and her baby daddy Consequence on stage to discuss the struggles of their interfaith relationship, Raqi tries to chime in as a "muslim." Rashidah Ali apparently was also raised muslim and she rejects Raqi's claim to her faith and before you can say, "Hold my purse," Rashidah kicks off her shoes and charges at Raqi like a raging bull.
"Love & Hip Hop" Reunion Part 2 Recap: Consequence Sucker Punches Joe Budden
But Raqi and Rashidah aren't the only ones who square off, Joe and Consequence also lay hands on each other and the situation gets real serious real quick.
WATCH "LOVE & HIP HOP" NEW YORK SEASON 3 REUNION PART 2 BELOW:
[MWP]
PREVIOUSLY: Watch "Love & Hip Hop" New York Season 3 Reunion (Part 1)