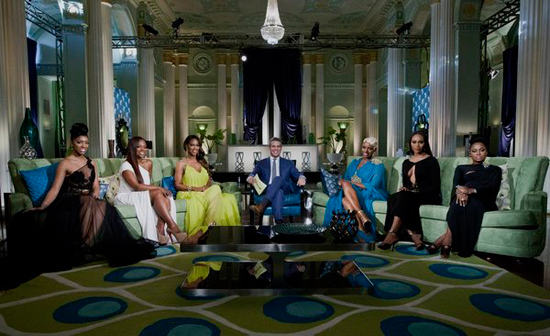 After a jaw-dropping season of laughs, insults and shade, the brown girls of "Real Housewives of Atlanta" come together for part 1 of the reunion special.
Kenya Moore and Porsha Stewart are the new girls on the block of RHOA, as NeNe, Kandi, Cynthia and Phaedra are veterans at this point. Kim, who started out as a castmate at the beginning of the season won't make an appearance until part 2.
Kenya and Porsha went back and forth over their long-standing beef. The two have clashed at nearly every event and every outing from the beginning and this time was no different. Porsha, however, did come prepared as she did a little homework and let Kenya know that she was not in fact the FIRST black Miss USA, Carole Gist was. But Kenya ain't give a damn, she just fanned herself and kept it moving.
"Real Housewives of Atlanta" Season 5 Reunion Recap: It's Kenya's World, We Just Live in It
Things got a little testy when Kenya and Phaedra started going at it over the Donkey Booty and Stallion Booty mess, but that whole saga is a bit like a wrestling in a mud pit. Everyone comes out dirty.
WATCH "RHOA" SEASON 5 REUNION EPISODE PART 1 BELOW:
[MWP]