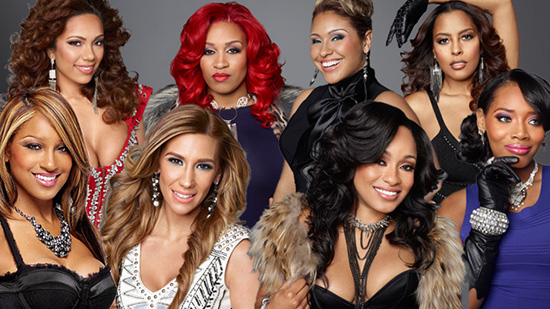 They say you can't turn a ho into a housewife, but you can certainly wife up a baby mama. Yandy finally gets her dreams to come true when Mendeecees decides it's time to man up and propose to his longtime boo. He even gets Yandy's mama's permission before he pops the question. Who knew Mendeecees knew how to be a gentleman?
"Love & Hip Hop" Season 3 Episode 10 Recap: Mendeecees Finally Makes an Honest Woman Out of Yandy
Speaking of gentlemen, Raqi Thunda is struggling to find a paycheck and since her show with Jen the Pen went up in smoke, she's looking for viable alternatives to get another stab at that spot on Hot 97. A frank discussion with Ebro reveals the way, but Raqi doesn't like it very much: Apologize to Joe Budden and make amends.
Will Raqi be able to put aside her beef for the sake of her career?
Erica Mena also goes on an apology tour as she tries to pick up the pieces of her career after Rich Dollaz shattered her hopes and dreams by snatching her song away from her. But beyond the professional, Rich and Erica had something personal between them. Erica starts to wonder if her love for Rich is deep enough to give things another try.
WATCH "LOVE & HIP HOP" NEW YORK SEASON 3 EPISODE 10 BELOW:
[MWP]