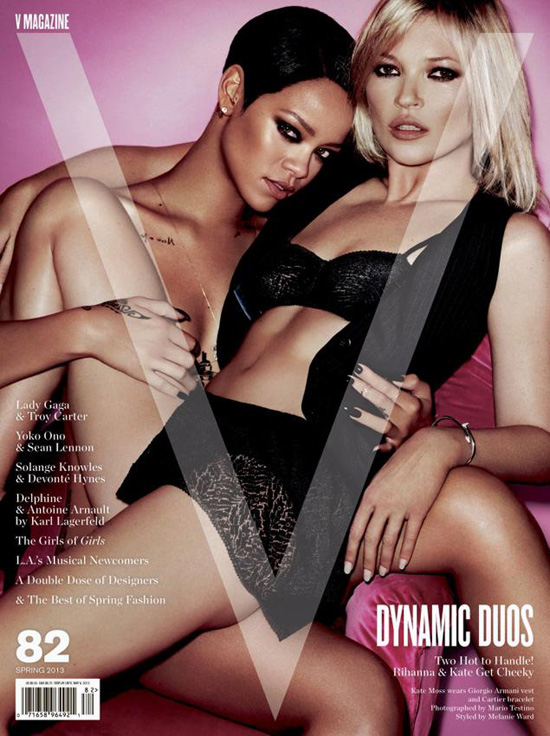 File this one under super duper sexy! Rihanna and Kate Moss are the cover girls for the March 2013 issue of V Magazine and for the shoot they are really oozing sex appeal.
In the photos Moss and Rihanna don skimpy, black outfits and on one cover Rihanna is nude and uses a skimpily dressed Moss in a provocative pose to cover her up. On another, the script is flipped, and Kate is nude, with Rihanna covering her body.
"Kate overheard us talking and she said, 'I want to do it with you!' Again, I  was like, Are you f—ing kidding me?" Rihanna said of the shoot."I was dying on the  inside. All my fantasies coming true: Mario, V, Kate Moss."
Although she was "dying on the inside," Rihanna had no reservations about shooting the cover shot.
"And that was the best shot … Take her top off and put that b—h on my lap!" she said.
More pics below: