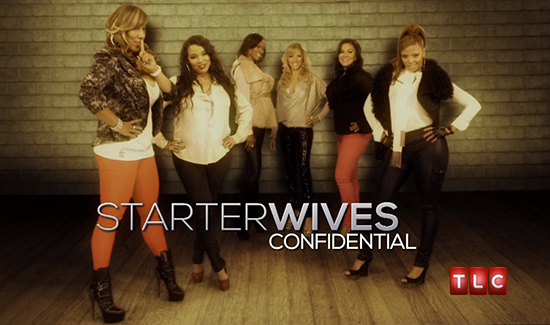 "Star Wives Confidential" is a new TLC reality series that reveals the fascinating and controversial world of the ex-wives and ex-girlfriends (mostly baby mamas) of celebrities. The show basically follows the lives of seven women who have had previous relationships with celebrity men prior to the wealth and stardom they enjoy today.
The cast features Cheryl Caruso (who was married to Phillip Caruso and has two kids with him), Josie Harris (Floyd Mayweather's baby mama — three kids), Liza Morales (Lamar Odom's baby mama — three kids), Zakia Baum (rapper Maino's baby mama — one son), Shaniqua Tompkins (50 Cent's baby mama — one son), Monica Joseph-Taylor (who is pending divorce from Funkmaster Flex and has two children with him), and DMX's estranged wife Tashera Simmons, who is the mother of four out of rapper's ten children.
In this episode, Hurricane Sandy of 2012 reveals secrets that test the women's relationships.
Watch "Starter Wives Confidential" Episode 3 below:
[MWP]