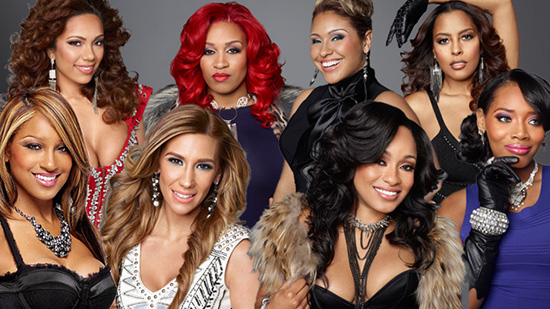 How many chances do you give a hot-headed, fiery Latina to spit in your face and get away with it? If you're Rich Dollaz, that number never seems to reach zero.
READ: "Love & Hip Hop" Season 3 Episode 5 Recap
After Erica Mena, Rich's boo thang and artist, lost her shit on him last episode, he begs Yandy to talk to Erica to sort her out.
Yandy and her miles of Yaki sighed a deep sigh and pouted about the assignment Rich was asking her to take on, but she had little choice but to accept Rich's request. So off Yandy goes, trying to play Ms. Save-a-Ho.
When Yandy meets up with Erica, she gets way more than she bargained for from Mena. She gets vulnerability.
Meanwhile, Tahiry and Joe continue to rebuild their relationship one step at a time. Tahiry has kept Joe around because of her desire to see him recover from his drug addiction. But what if there's something more beyond friendship there?
When Tahiry shares her budding music career with Joe, she finds that there might be a sweet melody between them. Is Joe finally ready to treat Tahiry the way she deserves to be treated?
Lastly, how far can friendship take Jen the Pen and Raqi Thunda? Girls might run the world, as Beyonce says, but before these two can do that, they'll have to get along first.
Watch "Love & Hip Hop" Season 3 Episode 5 below:
Published