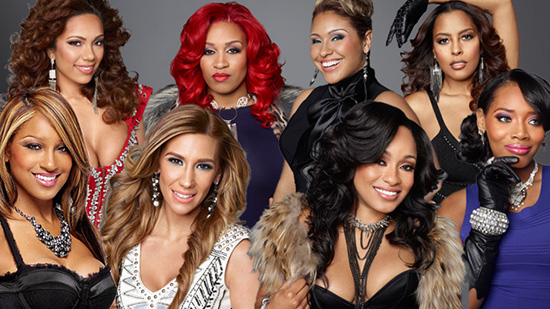 How many times can Erica Mena try to kiss and make up with Olivia? Apparently at least one more time. In the fourth episode of "Love & Hip Hop" Season 3, the fiery Latina tries to make amends with her boo Rich's #1 artist, but things go south when Olivia rejects Erica's olive branch.
READ: "Love & Hip Hop" Season 3 Episode 4 Recap
This continued strain between Erica and Olivia puts Rich in a compromising position and he tries to navigate his loyalties between his girlfriend and his best friend.
Meanwhile, Yandy and Mendeecees receive some heart-breaking news about their newborn son. It turns out that he needs surgery to treat a problem with his kidneys. Yandy is on edge about the whole thing, but thankfully, Mendeecees steps up and stands strong as a rock throughout the whole thing. Will these two live happily ever after?
Speaking of happily ever after, Tahiry chases after Joe to make sure he's healthy and not relapsing. But Joe is starting to suspect that there's more to Tahiry's close minding than just platonic concern. Can Joe and Tahiry rekindle their romance?
Lastly, Raqi and Tahiry let the sparks fly one more time when they encounter each other a New York hot spot. Poor Jen, Consequence's babymama, gets thrown in the middle of their emotional whirlwind and barely makes out alive.
Watch "Love & Hip Hop" Season 3 Episode 4: