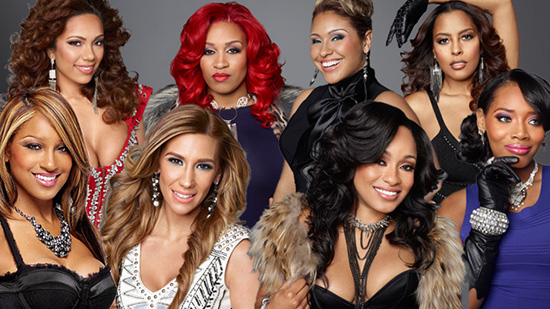 Knock, knock. Who's there? It's Fay and Tahiry! Yes, Joe Budden's mama and his almost-wife have teamed up to stage an intervention with Joe since he admitted to relapsing on drugs.
READ: "Love & Hip Hop" Season 3 Episode 3 Recap
Tahiry mentioned that it's not the first time that Fay has met up with her to discuss Joe's issues, but what's kind of creepy is that Fay guilt trips Tahiry into "being there" for Joe.
Wait. What happened to that skinny little mouse bitch that he calls a girlfriend? Isn't this HER job now?
Outside of Tahiry/Joe drama, Consequence gets caught up in the Olivia/Rich Dollaz/Erica Mena tornado when he asks Rich to put the two girls on a track for him.
Rich foolishly agrees to the deal without getting the ladies' approval first, which blows up in his face when Olivia embarrasses him by backing out of the recording session with Consequence. This plays nicely into Erica's plot to oust Olivia for being disloyal to Rich and the crew.
Meanwhile, Consequence and his baby mama Jen struggle with his Muslim beliefs. Jen feels suffocated and forced into a situation she's not entirely comfortable with, but didn't she know what she was getting into when she started dating him?
Watch "Love & Hip Hop" Season 3 Episode 3 below: