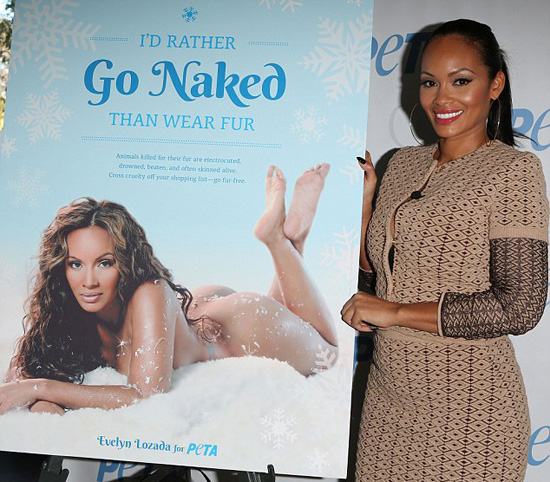 Even though Evelyn Lozada is widely known for attacking other human beings and physically assaulting women, she's decided that she's now against animal cruelty. What does it say about your character when you've decided to treat dogs and cats better than you do your fellow human beings?
Anyway, the good news is that Evelyn Lozada actually has a body people would want to see in the organization's iconic nude print campaign. So if nothing else, we all get a glimpse at the sweet bootyliciousness that Chad Ochocinco got to enjoy for just a little while.
PETA should seek out more women like Evelyn and fewer bugawolves like Wendy Williams. The difference between the Wendy ad and Evelyn's ad is like the difference between a nice can of Coke and that cheap generic brand that the grocery stores sell that tastes like it was made with fungus-infected cola syrup.