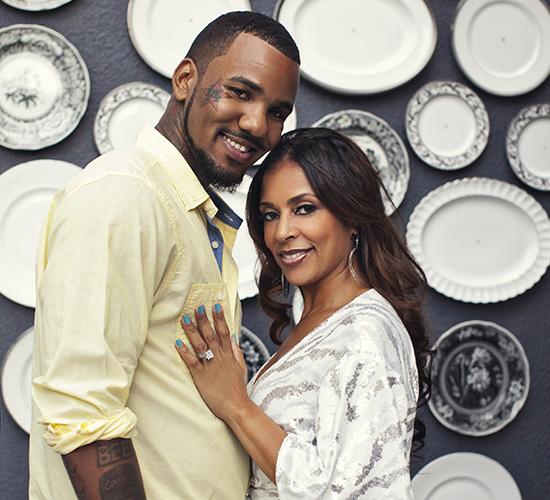 VH1's "Marrying the Game" delves into the unlikely love story of double platinum selling rapper Jayceon Taylor, better known as his stage name "Game," and his straight-laced school teacher fiancé Tiffney Cambridge as they both prepare to walk down the aisle.
After eight years, two children (5-year-old King Justice and 2-year-old Cali Dream) and four proposals, Tiffney has finally agreed to marry Game despite their troubled past; and each episode in the reality series shows not only the strength of their bond, but also how marrying the Game, though it may seem sweet, is not so easy. Find out whether or not Game and Tiffney make it to the altar in "Marrying the Game."
In the this episode, Tiff and the Game decide to throw a party at their house to celebrate their engagement with "close" friends and family. But what was supposed to be a fun party turns into tears and drama.
Watch "Marrying the Game" Episode 5 below:
[Yardie]
Published