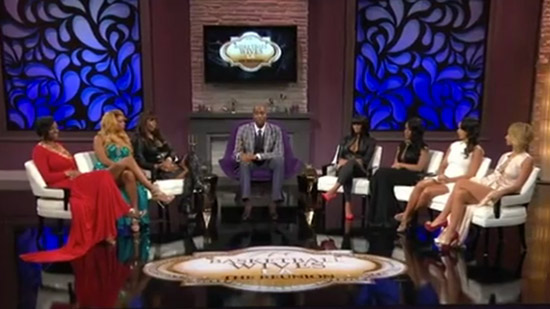 The ladies of "Basketball Wives L.A." all gather to revisit the second season of their hit reality show, and after all of the back stabbing done during the season, will there be any knives left for the reunion? You betcha!
In part one of BBWLA's Season 2 reunion special, Jackie confronts Laura over her evil, conniving ways and Bambi rips Gloria a new one over her fake, fraudulent behavior on the show. She also takes it to another level by putting Gloria's hoe-ish extracurricular activities with the Game's crew.
Wigs will be snatched, and John Salley is on the throne mediating the whole cat fight.
Watch part 1 of the Basketball Wives L.A. reunion below:
Published