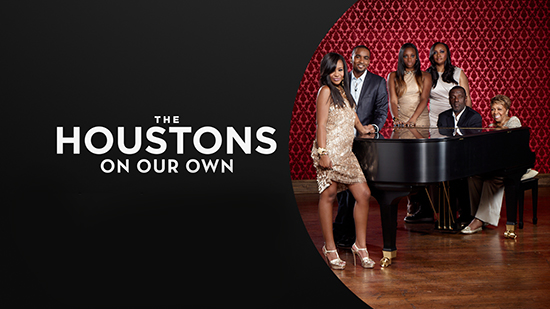 The sudden and unexpected death of R&B icon Whitney Houston left behind a huge void that was not only felt by the world, but also by those who loved her the most: her family.
"The Houstons: On Our Own," Lifetime's new 14-episode docuseries (fancy word for reality show) chronicles the everyday lives of Whitney's immediate family as they deal with her passing, including Bobbi Kristina (Whitney's troubled 19-year-old daughter with her ex husband Bobby Brown), Gary Houston (Whitney's brother), Pat Houston (Gary's wife and Whitney's manager/best friend), Rayah Houston (Gary and Pat's daughter — Whitney's niece) and Cissy Houston (Whitney and Gary's mother).
In the eighth episode, Krissy's sudden trip to the hospital serves as a wake up call; and Pat is stuck between a rock and a hard place as she tries to balance spending time with both Krissy and her daughter.
And in the ninth episode, Cissy Houston's arrival in town shakes things up in the Houston household and doesn't bring the welcome she'd hoped from Krissy. Krissy is MIA from family activities as she tries to get her career on track by focusing on acting.
Watch "Houstons: On Our Own" Episodes 8 & 9 below:
[Yardie]