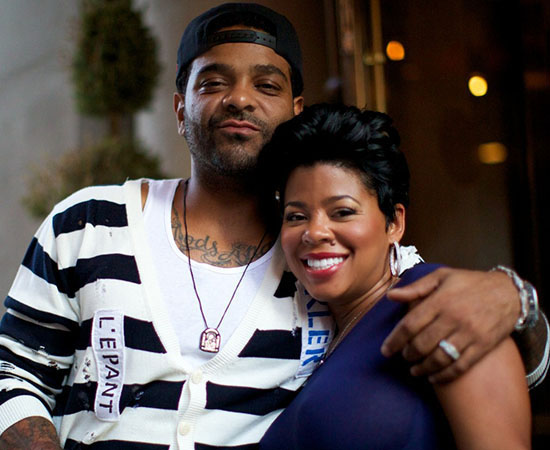 Chrissy Lampkin and Jim Jones are back! "Chrissy & Mr. Jones" — an eight-episode spin-off from the hit VH1 series "Love & Hip Hop" — shows Jim and Chrissy as they attempt to navigate their way through commitment, drama, friendships, the music industry and family, all while working toward potential wedded bliss.
"Chrissy & Mr. Jones" are joined by Love & Hip-Hop fan favorites, Emily B (Fabolous' baby mama) and Nancy "Momma" Jones; and Chrissy's longtime girlfriend Talia Coles joins in the fun this time around.
Will Jim and Chrissy finally tie the knot? How does the pursuit for a stable family compete against the unpredictable world of the music industry? Find out in VH1's "Chrissy & Mr. Jones."
In this episode, tensions are still high between Talia and Emily because following the successful runway show for their jacket line, Emily wants a bigger piece of the business, but isn't as reliable as she needs to be in order to handle that responsibility. Meanwhile, Jim tries to win Chrissy back, and takes steps to show that he can change.
Watch "Chrissy & Mr. Jones" Episode 7 below:
[Yardie]