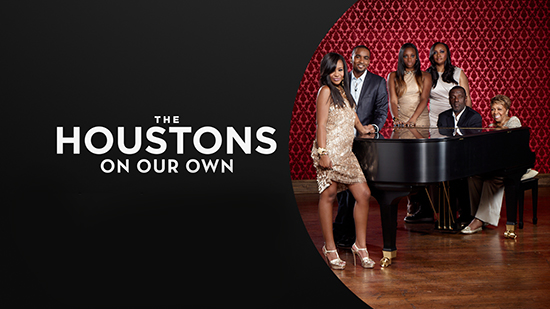 The sudden and unexpected death of R&B icon Whitney Houston left behind a huge void that was not only felt by the world, but also by those who loved her the most: her family.
"The Houstons: On Our Own," Lifetime's new 14-episode docuseries (fancy word for reality show) chronicles the everyday lives of Whitney's immediate family as they deal with her passing, including Bobbi Kristina (Whitney's troubled 19-year-old daughter with her ex husband Bobby Brown), Gary Houston (Whitney's brother), Pat Houston (Gary's wife and Whitney's manager/best friend), Rayah Houston (Gary and Pat's daughter — Whitney's niece) and Cissy Houston (Whitney and Gary's mother).
In the series premiere, despite Pat's efforts to involve Bobbi Kristina in more family and career activities, Bobbi Kristina finds that her time is better spent with her fiancé. Pat is concerned with Bobbi Kristina's choices and feels that she may have bigger, more dangerous problems.
And in the second episode, the Houston family unites for their first Mother's day without Whitney; and Bobbi Kristina makes an unexpected announcement about her relationship with Nick.
Watch "Houstons: On Our Own" Episodes 1 & 2 below:
[Yardie]
Published