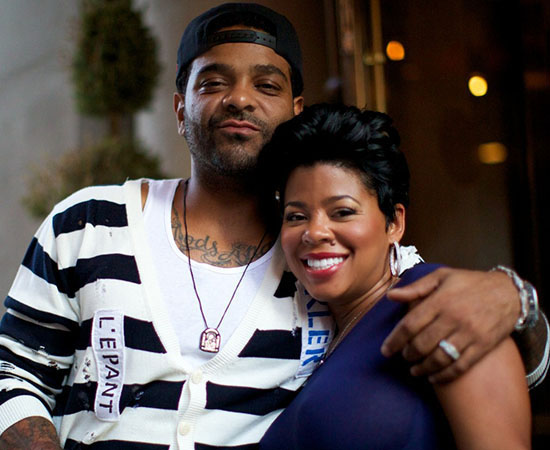 Chrissy Lampkin and Jim Jones are back! "Chrissy & Mr. Jones" — an eight-episode spin-off from the hit VH1 series "Love & Hip Hop" — shows Jim and Chrissy as they attempt to navigate their way through commitment, drama, friendships, the music industry and family, all while working toward potential wedded bliss.
"Chrissy & Mr. Jones" are joined by Love & Hip-Hop fan favorites, Emily B (Fabolous' baby mama) and Nancy "Momma" Jones; and Chrissy's longtime girlfriend Talia Coles joins in the fun this time around.
Will Jim and Chrissy finally tie the knot? How does the pursuit for a stable family compete against the unpredictable world of the music industry? Find out in VH1's "Chrissy & Mr. Jones."
In this episode, Chrissy calls out Momma Jones' parenting of Jim; and Momma tries to set Jim straight on his attitude. Elsewhere, during a design meeting, Emily and Talia do not see eye to eye. And Jim and Chrissy seek out spiritual help from the number one reverend in hip-hop to mend their relationship.
Watch "Chrissy & Mr. Jones" Episode 4 below:
[Yardie]