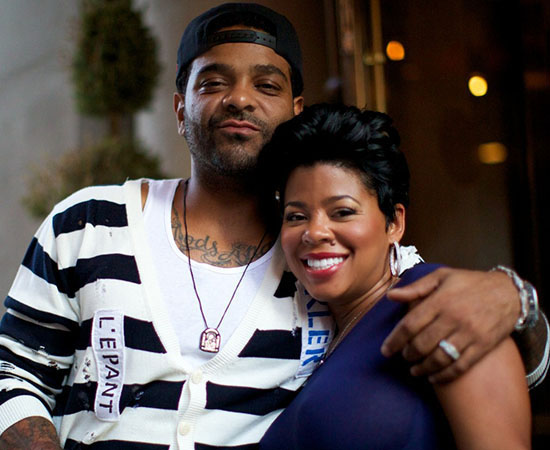 Chrissy Lampkin and Jim Jones are back! "Chrissy & Mr. Jones" — an eight-episode spin-off from the hit VH1 series "Love & Hip Hop" — shows Jim and Chrissy as they attempt to navigate their way through commitment, drama, friendships, the music industry and family, all while working toward potential wedded bliss.
"Chrissy & Mr. Jones" are joined by Love & Hip-Hop fan favorites, Emily B (Fabolous' baby mama) and Nancy "Momma" Jones; and Chrissy's longtime girlfriend Talia Coles joins in the fun this time around.
Will Jim and Chrissy finally tie the knot? How does the pursuit for a stable family compete against the unpredictable world of the music industry? Find out in VH1's "Chrissy & Mr. Jones."
In this episode, Chrissy has a heartfelt exchange with Emily after receiving unexpected news. And Emily visits Jim to try and understand the tension that is ripping up his relationship with Chrissy. Elsewhere, Freddie indulges Momma Jones in her wacky new business venture, then goes to Jim's studio to resolve their longstanding beef. Meanwhile, Chrissy gets real with Mr. Jones about the future of their relationship.
Watch "Chrissy & Mr. Jones" Episode 3 below:
[Yardie]