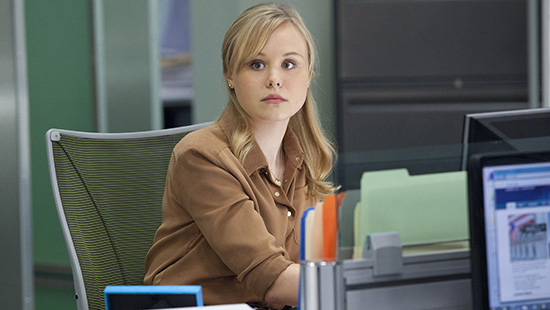 Actress Alison Pill — best known for her roles on "Scott Pilgrim vs. The World" and more recently the hit HBO series "The Newsroom" — accidentally shared a topless photo of herself with her Twitter followers, and subsequently, the rest of the world.
She quickly deleted the photo, but not before it was downloaded, re-tweeted, re-posted, re-blogged and whatever else you kids do with pics of naked boobies these days.
"Yep. That picture happened," Pill bravely tweeted, confirming that she did, indeed, post a naked photo of herself to Twitter on accident.
Yep. That picture happened. Ugh. My tech issues have now reached new heights, apparently. How a deletion turned into a tweet… Apologies.

— Alison Pill (@msalisonpill) September 12, 2012
Besides her admission of having "tech issues," Alison offered no solid explanation as to how this happened to her, but she was probably trying to DM someone — her fiancé Jay Baruchel, maybe?