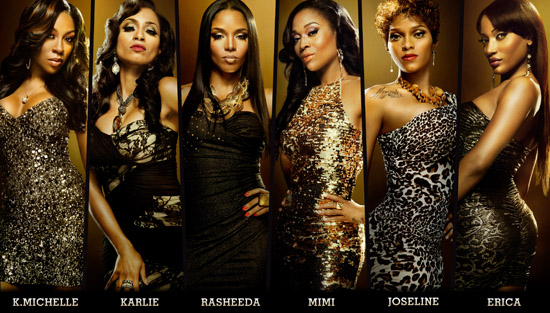 Welcome to HOT-LANTA!
According to VH1, "Love and Hip-Hop Atlanta" is a "southern-fried tale of struggle, love and temptation." Among the characters in the 10-episode series are Stevie J (a three-time Grammy Award-winning producer who has worked with Diddy, Jay-Z, Mariah Carey, etc.); Stevie's longtime girlfriend Mimi Faust; a fiery up-and-coming Latina rapper named Joseline; Atlanta rapper Lil Scrappy; his girlfriend/baby mama Erica Dixon; his mother "Momma Dee" (a former hustler); the hometown hero Rasheeda; her husband/manager Kirk Frost; the R&B songbird K. Michelle; and Trinidadian R&B singer Karlie Redd.
In this week's episode of "Love and Hip-Hop Atlanta," K. Michelle is fighting to get over her past and pours her heart out at a showcase; Scrappy confides in Momma Dee that he wants to move out of Erica's house and move on; and Joseline drops a bombshell that could affect Stevie and Mimi's relationship.
Watch "Love and Hip-Hop Atlanta" Episode 3 Below:
[Yardie]