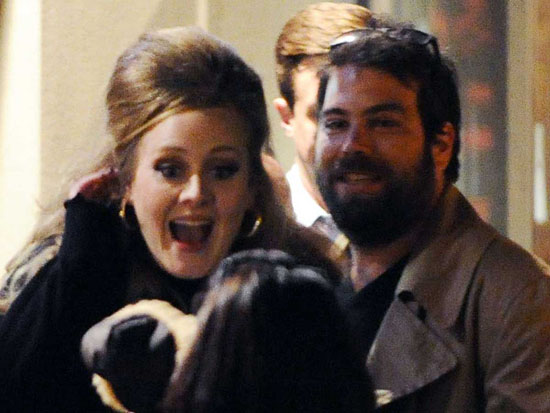 British soul singer Adele is expecting her first child with her boyfriend Simon Konecki.
The 24-year-old Grammy Award winning singer announced the happy news on her official website on Friday (Jun 29). "I'm delighted to announce that Simon and I are expecting our first child together. I wanted you to hear the news direct from me. Obviously we're over the moon and very excited, but please respect our privacy at this precious time," she wrote in a blog post titled "I've Got Some News."
Adele and 36-year-old Simon Konecki, who is a divorced former financier and co-founder of the U.K. bottle-water company Life Water, have been dating since January.
The news comes after years of troubled relationships for Adele, which the singer has famously talks about in her music. Songs like "Someone Like You" and the Grammy-winning "Rolling in the Deep," both from her critically acclaimed sophomore album "21" deeply and explicitly dealt with her breakup from her last boyfriend.
READ: Adele's Boyfriend Left Her For Her Gay Best Friend … And She Wrote A Song (or Two) About It
To date, "21" has sold over 9 million copies in the United States, and is Billboard's biggest-selling album since Usher's 2004 album "Confessions." After more than a year after its release, the album is still in the top 10 of the Billboard 200 albums chart.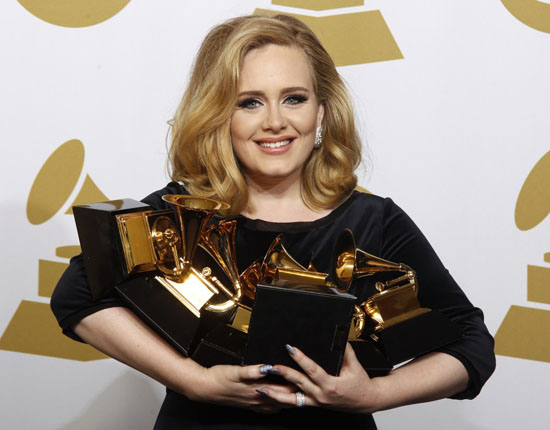 Adele picked up a total of six Grammy Awards back in February, including the award for "Best Album" (for her album '21') and "Record of the year" (for her single 'Rolling in the Deep').
Adele's boyfriend/baby daddy Simon Konecki has been married before … and after rumors circulated earlier this year that he was still married when he and Adele first started dating, Adele was forced to address the rumors, writing on her website at the time, "Contrary to reports and headlines in the press today, Simon is divorced and has been for 4 years."