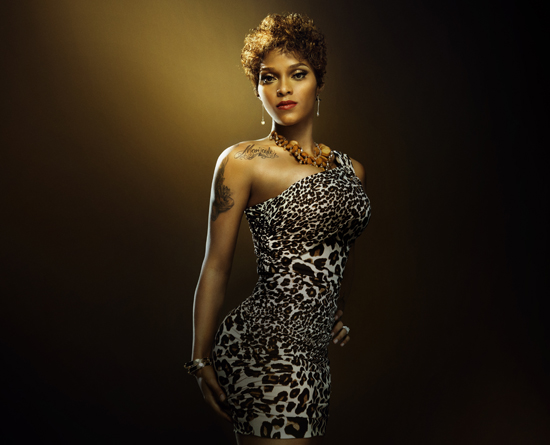 Joseline Hernandez wants the world to know that she is NOT a man!
After the premiere episode of VH1's  "Love and Hip-Hop Atlanta" aired this week, viewers began to question whether or not cast member Joseline is a real woman.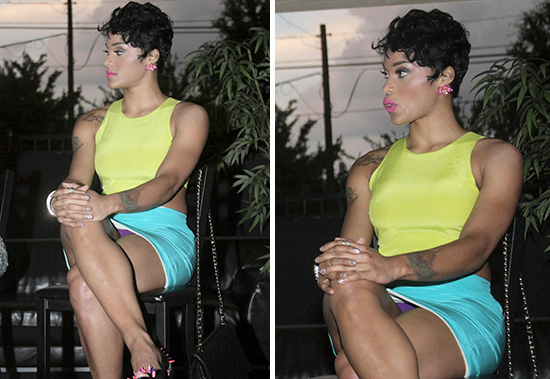 The vicious rumors started after the blogosphere (and Twittersphere) questioned her gender when VH1 first released pictures of the cast of the show.
The speculation grew during a screening for the show last week in Atlanta when YouTube personality Cadillac Kim straight out asked the cast of any of them were transgender.
And guess who spoke up first to "defend" herself? (Watch below)
Adding more fuel to the fire, blogger Sandra Rose posted the following "anonymous" e-mail to her site (days before the show even premiered):
Hi Sandra … I have solid proof that "Joseline Hernandez" of 'Love Hip Hop Atlanta' was born a man. "Joe" and I went to the same high school. Attached is a photo scan of his HS yearbook picture before the surgeries. (Please don't publish his pic!) I was close to him in high school. Here is my contact info. Let's talk.
Now it looks like Joseline — a former stripper from Miami — has had enough of her gender being questioned.
The 34-year-old took to to her Twitter page last night … and tweeted a NAKED PHOTO (we're talking FULL FRONTAL NUDITY, people — showing off ALL of her lady parts) to dispel the rumors once and for all, without even realizing that she was making the situation even worse.


A number of Twitter users pointed out that just because she has a vagina and large breasts, that doesn't make her a woman, and she could have possibly had "reconstructive surgery" to give herself a more womanly appearance.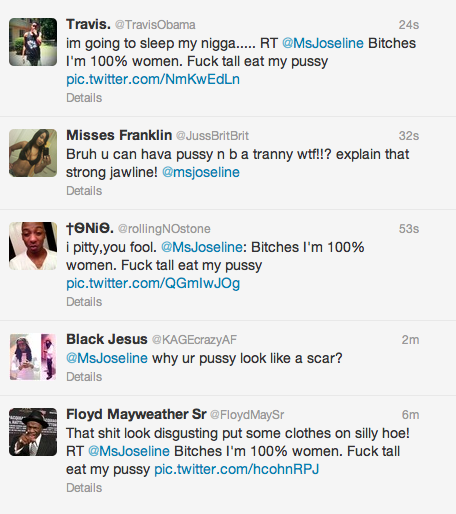 Of course all of this "she used to be a man and she had surgery to become a woman" talk is pure speculation, as Joseline has yet to admit to it.
But we've gotta ask…
Do you think Joseline used to be a man?