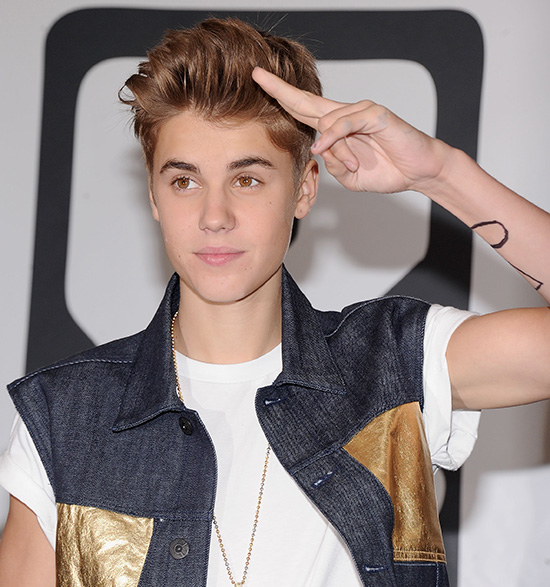 During a recent performance at the Apollo Theater, Pop sensation Justin Bieber blew up the stage … literally!
Near the end of a private show, which was packed wall-to-wall with Beliebers, the power that supported most of the stage instruments (and some of the lighting) suddenly went out … causing Bieber to continue performing "unplugged" for the rest of his concert.
"Then we hear the fire alarm," Bieber's manager Scooter Braun told the Associated Press after the concert Monday night (Jun 18). "Literally, the boy blew up the Apollo — he heated up the Apollo."
Braun said that they were told the problem would only last a few minutes, but it went on for more than 40 minutes.
At first, Bieber tried to have fun with the glitch, joking that all the "hot girls in here" was the cause of it, according to Apollo rep Nina Flowers, who called the snafu a classic "Apollo Moment."
Even though the 18-year-old hardly missed a beat, jumping behind the drums for a solo and asking the crowd to sing "Happy Birthday" to Scooter Braun … at one point, Braun says Bieber started to get "frustrated" when the power outage went on for nearly an hour, because the show was being taped as part of an NBC special to air later this week to celebrate the release of his new album "Believe."
But instead of getting upset, Bieber chose to put his energy into performing for his fans, who stayed in the audience throughout the delay.
Braun said, "He walks out, he literally quiets the crowd, and he says, 'I'm sorry the power is out … (But) you guys have always had my back. I'm going to sing 'Boyfriend' and you're going to sing it back to me.'"
Apollo rep Nina Flowers couldn't say what exactly caused the power outage, but she applauded Justin for finishing the show.
"He could have stopped; he could have not gone on and said, I did everything, but he came back on," said Flowers. "It was really like a special moment," she added.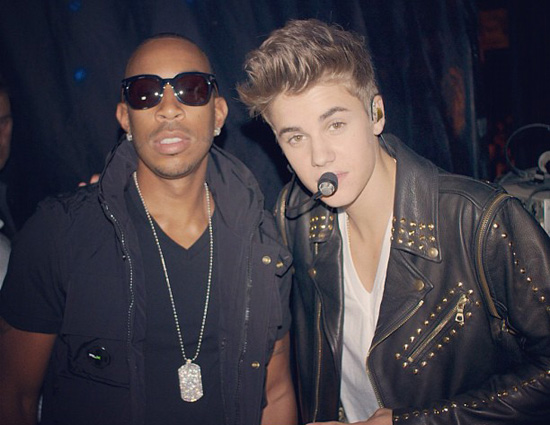 Despite the outage, rapper Ludacris (pictured above backstage) still joined Bieber on stage for a performance of their single "All Around the World." After the concert, JB tweeted:
Me and @ludacris blew up the power at the @ApolloTheater . Haha. Epic. #beastmode

— Justin Bieber (@justinbieber) June 19, 2012
"Justin Bieber: All Around the World" — the superstar's first-ever network special — will go behind the scenes of Justin Bieber's promotional tour for his new album "Believe," and will show what life is like through the eyes of the singer with the "Justin-cam."
Last night's concert in New York City, as well as concerts from other countries (hence the title "All Around the World"), will be featured in the hour-long special, which will air on NBC on Wednesday and Thursday (Jun 20 and 21) at 8pm/7c.
Published