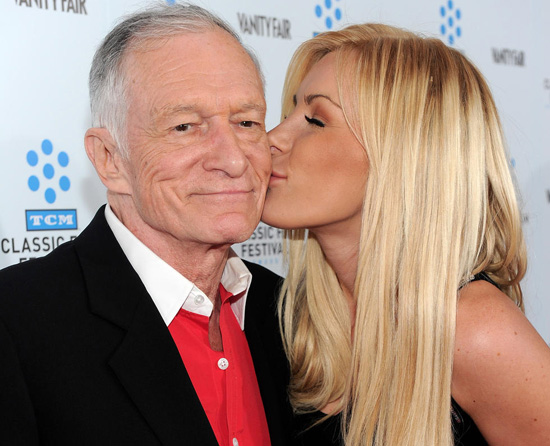 Hugh Hefner is back with his 26-year-olld ex fiancee Crystal Harris after she reportedly "begged" the Playboy CEO to take her back.
Just to refresh your memory … Crystal dumped Hef around this time last year, just one week before they were set to get married.
She also called the 86-year-old a "two-second man" in an interview, and said that sex with him left her unsatisfied.
But despite all of that, Hef has forgiven Crystal, and she moved back into the Playboy Mansion this week, which was confirmed with the following tweet:
Yes @hughhefner and I are back together. Yes I am his #1 girl again. Yes we are happy. Hope that clears up any confusion! xo

— Crystal Harris (@CrystalHarris) June 1, 2012
Re-united … and it feels so good! (Or something like that)
Published