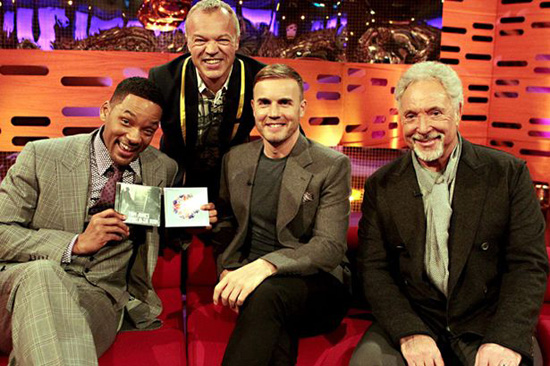 Will Smith took fans back to "The Fresh Prince of Bel-Air" days when he performed the show's iconic theme song during a recent appearance on "The Graham Norton Show" in the UK.
At the request of Norton and audience participation, Smith rapped the entire song to a per-programmed beat, sending everyone into nostalgia for a moment.
The "Men in Black 3" star — who is currently on a worldwide promotional tour for the movie franchise and made headlines this week after he smacked a reporter who tried to kiss him — spoke about how much of an important role the classic sitcom played in his life.
"Listen, every country in the world, that is the thing that I am most known for. No matter how big the movies get, it's just 'Fresh Prince' everywhere … As long as they're shouting 'Will!' it's cool," he joked.

"It is so funny that that many people recognize that theme song," Smith continued. "There's something about TV that's different than movies or music. There's something about television that … it's like, you're in your underwear at the house, you don't get dressed up to go, it's like people come into your house. Television really attaches you to people in a way that is extremely powerful, and it's humbling. Thank you."
[HuffPo]