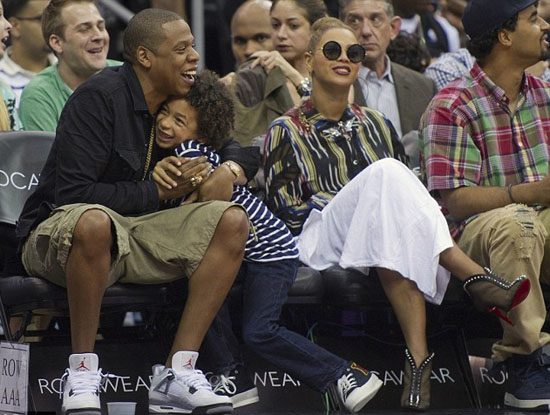 Baby Blue Ivy isn't old enough to go to basketball games with her superstar parents just yet … but that didn't stop Beyonce and Jay-Z from showing off their parental side at a basketball game Monday night (Apr 16).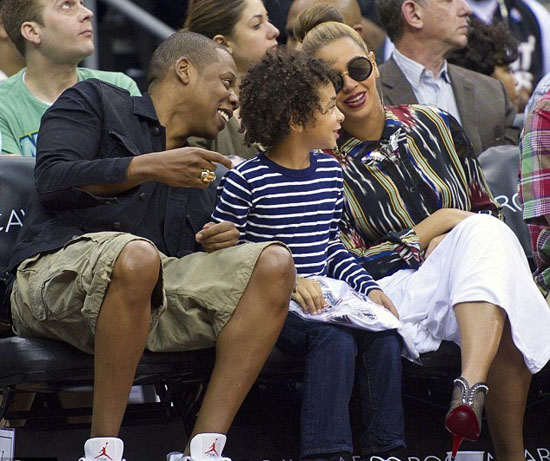 The couple brought along their 7-year-old nephew Daniel "Julez" Smith (Solange's son) with them Monday night (Apr 16) to watch the New Jersey Nets take on the Miami Heat at the Prudential Center in Newark, New Jersey. (FYI: Julez's dad Daniel Smith Sr. is sitting to the left of Beyonce.)
And just in case you were wondering, Jay-Z's team — the Nets — lost to the Heat, 101 to 98.
Earlier in the day, Beyonce and Baby Blue Ivy were spotted enjoying a sunny afternoon at Central Park.
Check out more photos of Beyonce, Jay-Z and Julez having a ball courtside at the Nets vs. Heat game below: