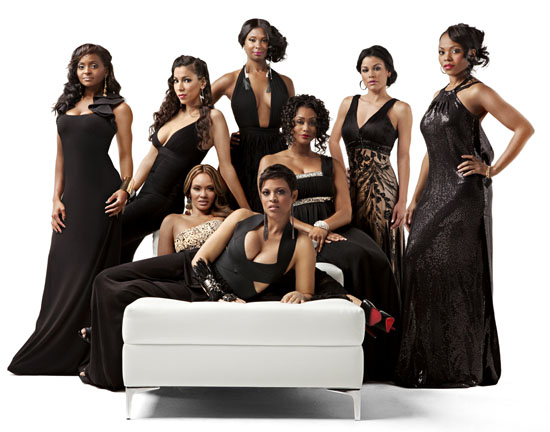 The original "Basketball Wives" are back for a fourth season!
This season's cast includes regulars Shaunie O'Neal, Evelyn Lozada, Jennifer Williams, Royce Reed, Tammy Roman and Suzie Ketcham, along with two new additions, Kesha Nichols and Kenya Bell.
In this week's episode, Evelyn and Kenya's feud over loose talk escalates to the point of no return; and Suzie's penchant for peacemaking returns as she takes a stab at squashing Royce and Jen's beef. Also, Kenya debuts her "highly anticipated" (LOL) new music video to the ladies, who give their honest opinion about the result.
Watch "Basketball Wives" Season 4 Episode 8 below: